FAQs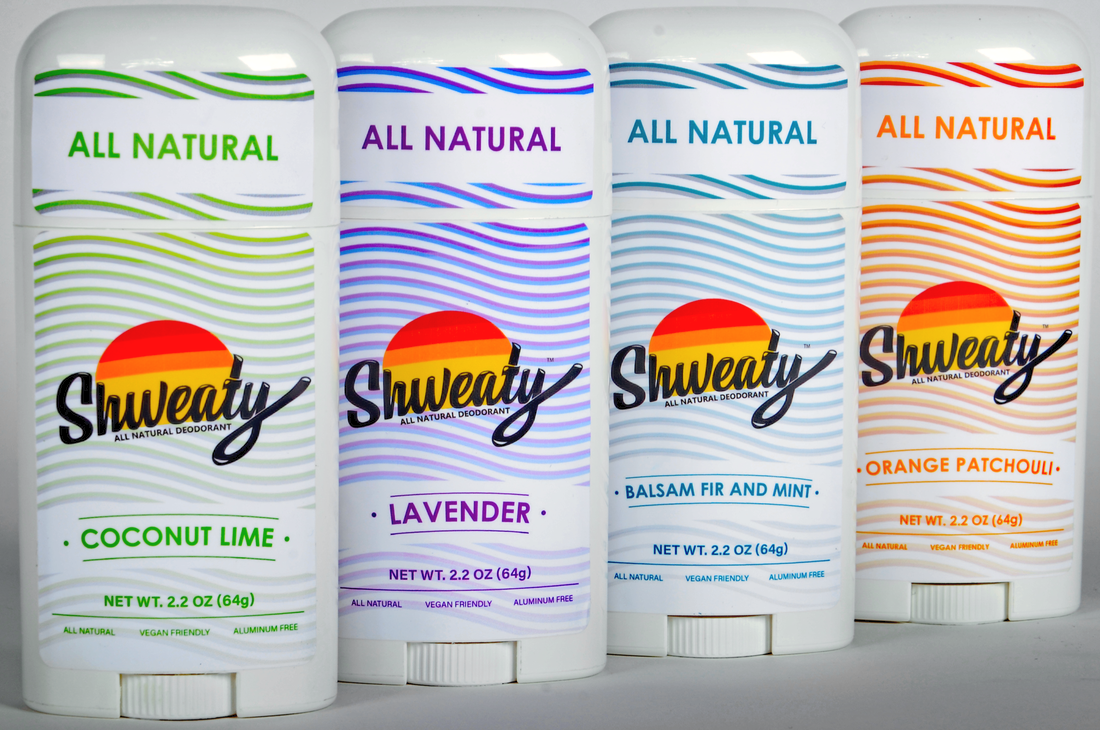 What makes Shweaty "guilt-free"?
Shweaty uses simple, natural ingredients that you can feel good about wearing. It has also never been tested on animals and is vegan friendly. Shweaty is also an environmentally friendly product with its BPA-free recyclable packaging. Feel good about yourself!
Is Shweaty
an antiperspirant?
No. Shweaty is considered a deodorant but not an antiperspirant. Sweating is a natural body function that regulates your body temperature and functions. While no one wants to have unsightly pit stains, using an antiperspirant with aluminum can block the pores and cause your body to create more sweat. Shweaty is meant to fight the funk, not your body.
What ingredients are in Shweaty?
Shweaty uses a blend of natural essential oils, organic coconut oil, arrowroot powder, cocoa butter, candelilla wax, and baking soda to reduce odor in a natural way.
How should I apply my Shweaty
deodorant?
While it may seem like common sense, Shweaty's formula is intended to be applied lightly to the underarm area. The underarm is a very sensitive area and overapplication may lead to irritation. Be sure to also apply to clean dry skin for best results.
What should I expect when switching to an all natural deodorant?
First off, congrats on making the change! Some customers experience a detox period when switching from an antiperspirant to a natural deodorant. This detox period can usually last a few days to a couple of weeks depending on your body chemistry. Consumers may experience increased sweating, odor, or sensitivity during this period.
What if I have sensitive skin?
The baking soda in our formula can cause some customers with sensitive skin to form a rash or irritation. This is because of the strength of baking soda interacting with the natural pH of your underarm. If you experience this, reduce or discontinue use.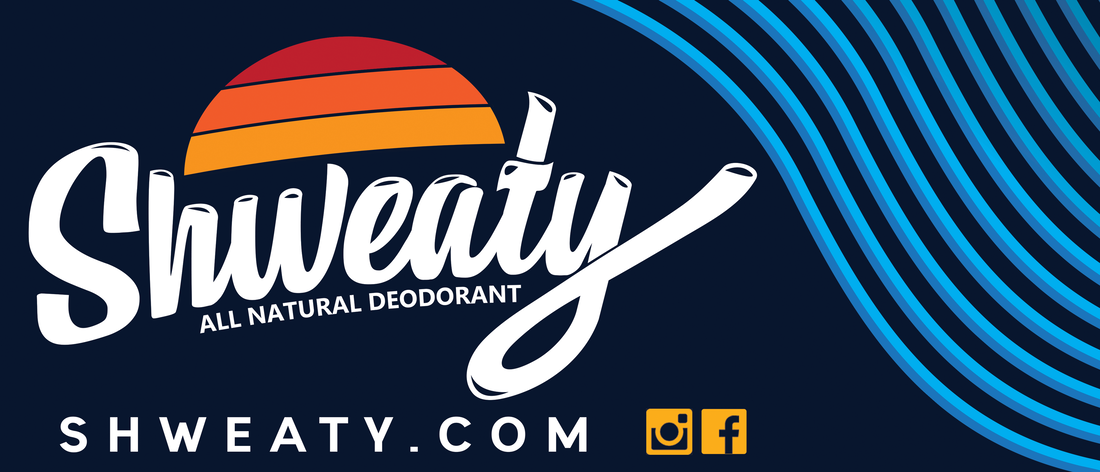 ©2020 COPYRIGHT | ALL RIGHTS RESERVED |
Shweaty™ is a trademark of Wallace Flynn Inc.